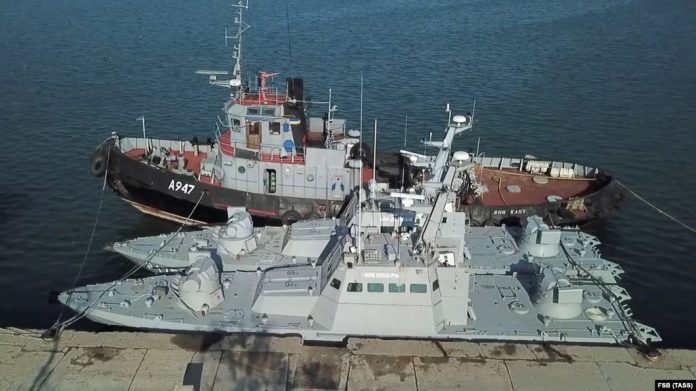 Commander of the Naval Forces of Ukraine, Admiral Ihor Voronchenko, said that the Berdyansk and Nikopol boats, and the Yana Kapu tugboat returned by Russia will return to combat duty by the summer.
In an interview with Radio Liberty, Voronchenko noted that all the documents necessary for repairing of the ships are ready.
"We have compiled a list of property that was stolen and withdrawn, and transferred it to the investigating authorities. The ballistic examination of one of the returned Ukrainian ships – Berdyansk small armored artillery boat – has been completed. The Russians did not even remove the shell fragments. Now we are awaiting for the lawyers representing Ukraine in international courts," the Commander of the Ukrainian Navy said.
According to the admiral, there are planned several another inspections of the vessels, and at the end of next week they will be sent for scheduled repairs.
As The Journalist reported, Militants violated ceasefire five times in Donbas on Feb 11.
Подписывайтесь на telegram-канал journalist.today