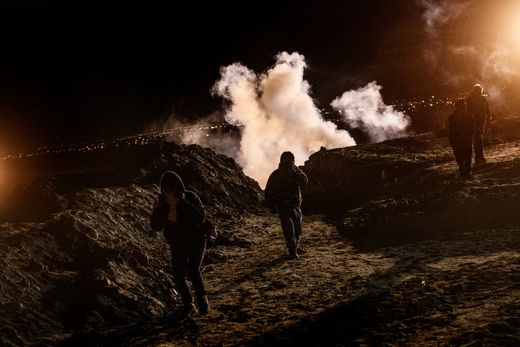 Photo: usatoday
Over the border of Mexico with the United States on the night of January 1, about 150 migrants attempted to break through the cordon of border guards, because of which law enforcement officers used tear gas. About this reports USA Today.
The report notes that 25 people were detained, the rest returned to the territory of Mexico.
According to the US Customs and Border Services, the force had to be used because people who were trying to cross the border began to throw stones at law enforcement officers.
According to official information, there were no children in the crowd against which they used gas.
In turn, according to some sources, the first stones flew to the border guards after the gas was used.
Earlier "Journalist" reported that the first female governor of the state of Mexico crashed in a helicopter with her politician husband.
Подписывайтесь на telegram-канал journalist.today