From October 19, 68 administrative units in 15 regions will be included to the "red zone" of epidemic danger, while now it operates in 2 cities, the Ministry of Health reports.
"All regions of Ukraine, except for Kirovohrad, will require to impose additional restrictive measures due to the excess of the baseline incidence of coronavirus disease, which is 40 per 100,000 of the population," the Deputy Minister of Health and Chief State Sanitary Doctor Viktor Lyashko said.
In particular, 9 regional centers got into the "red zone" of epidemic danger: Chernivtsi, Khmelnytsky, Chernihiv, Kharkiv, Severodonetsk, Poltava, Sumy, Ivano-Frankivsk and Ternopil.
"The restrictions will operate in accordance with the general decision of the State Commission on Technogenic and Environmental Safety and Emergency Situations, as well as local authorities," the Ministry of Health emphasized, adding that in most regions public transport will not be stopped and the work of children's educational institutions will be allowed, as well as the work of trade enterprises will not be halted too.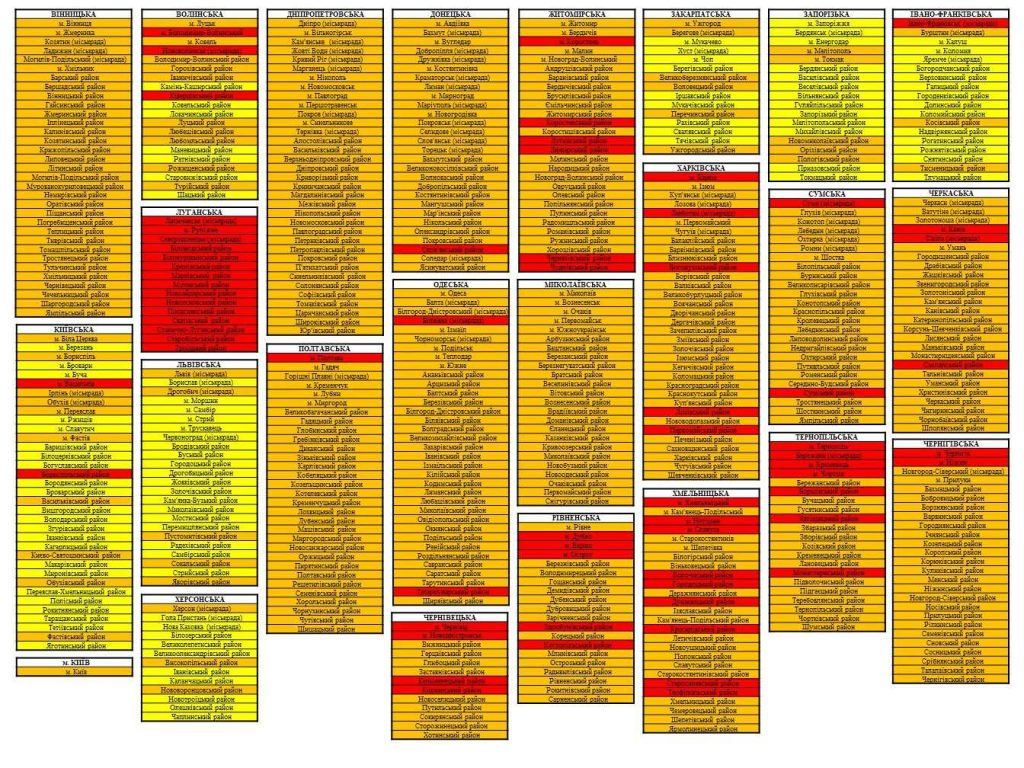 Подписывайтесь на telegram-канал journalist.today