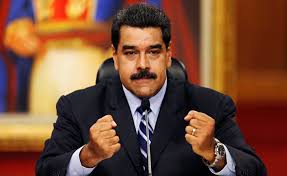 Open source
Venezuela declared a national holiday in honor of the country's withdrawal from the Organization of American States (OAS), which will be celebrated annually on April 27. This decision was taken by the President of Venezuela, Nicolas Maduro, – «112.ua» reported.
«I now declare that April 27 will be a festive day, because on this day we pulled out of the OAS», — the President of Venezuela said.
In addition, it became known that festive processions will be held throughout Venezuela.
Recall that the General Assembly of the OAS adopted a resolution on the suspension of Venezuela's membership in the organization. In response Mr Maduro said that Venezuela will no longer participate in the OAS summits.
As «The Journalist» reported earlier, the fare for the subway was canceled in the capital of Venezuela.
Подписывайтесь на telegram-канал journalist.today