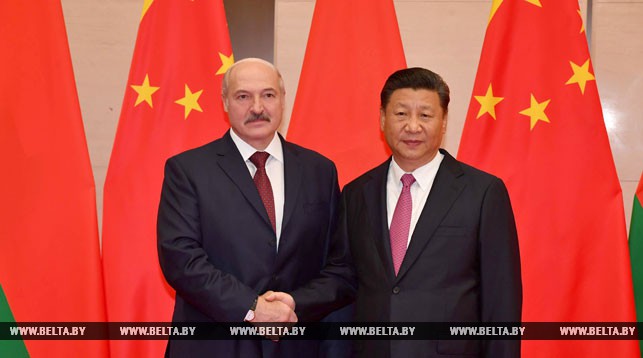 Photo by BELTA
Belarus and China to establish a visa-free regime. The corresponding intergovernmental agreement on mutual visa-free regime entry for the holders of ordinary passports, was signed in Qingdao on 10 June, – reported by BELTA.
This document was signed following the results of negotiations between the Belarusian President Alexander Lukashenko and the President of China Xi Jinping. On behalf of Belarus, the document was signed by Belarusian Minister of Foreign Affairs Vladimir Makei.
Recall that earlier visas for Belarusians were abolished in the Special Administrative Region of the People's Republic of China – Hong Kong and Hainan Island.
For Belarusians consular fee for a single entry visa to mainland China was $ 30, and a multiple annual visa cost $ 90.
Currently, Belarus has a visa-free regime for organized tourist groups from China, as well as Chinese citizens, in the presence of Schengen visas, can take advantage of a five-day visa-free regime.
As «The Journalist» reported earlier, Belarus will rename street that bears Russian terrorist's name.
Подписывайтесь на telegram-канал journalist.today