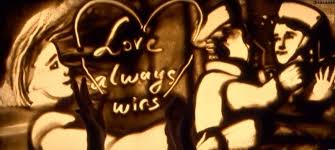 Photo: from open sources
Ksenia Symonova, Master of Sand Animation, took third place in the popular talent show "America's Got Talent: Champions" She wrote about this in the video of her final issue "Love always wins" on YouTube.
"Dear ones! I got third in America's Got Talent. But we are all real champions. And now you will see it! ", – the message says.
She painted all the stars of America's Got Talent and the judges of Simon Cowell, Hawi Mandel, Mel B and Heidi Klum. All this was managed to accommodate in a three-minute animated film.
The first and second place was taken by the magician Shim Lin and the racketeer Darcy Lynn Farmer. Voting for the winner lasted seven days.
Previously, the "Journalist" reported that 27 Belgian citizens are receiving a pension from Hitler.
Подписывайтесь на telegram-канал journalist.today