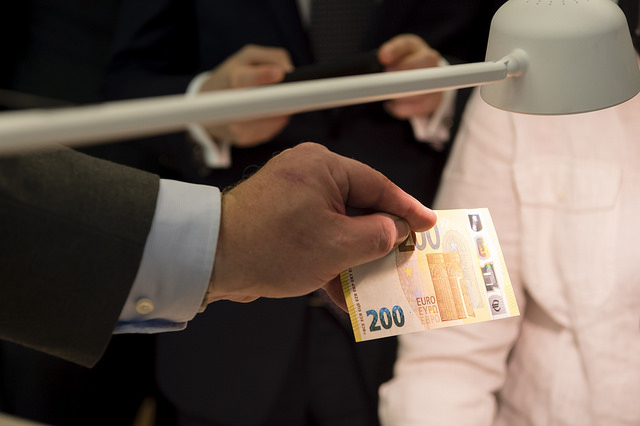 Photo: from open sources
European Central Bank (ECB) presented new notes with a denomination of € 100 and € 200, which are planned to be put into circulation on May 28, 2019.
It is emphasized that new banknotes of € 100 and € 200 use innovative security features.
«At the top of the silver bar, the satellite hologram shows small symbols € that move around number and become brighter under direct light. Silvery strip also shows an image of Europe, an architectural motif and a large € symbol. New banknotes also have an improved emerald number», ECB noted.
In addition new banknotes are wider than the old ones, and also have different lengths. Nominal value is correlated with the length of bill, publication Liga.
It is expected that the new design of the euro will solve the problem with counterfeiters. Employees of banks and enterprises will become familiar with the new banknotes.
As The Journalist reported in National Bank stated that they are not obliged to keep the hryvnia rate.
Подписывайтесь на telegram-канал journalist.today