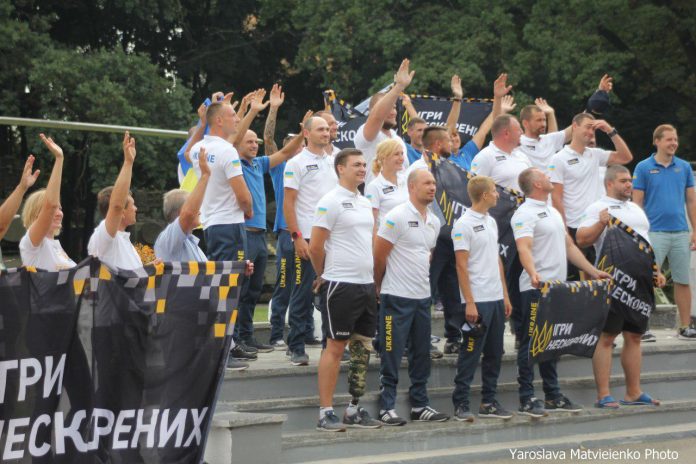 Photo: Yaroslava Matvieienko
On August 18th on the territory of National University of Defense of Ukraine named after Ivan Chernyakhovskiy a solemn ceremony was held of Invictus games flag raising.
Recall that Ukraine will participate in international adaptive sports competitions among veterans and servicemen with injuries and wounds Invictus games for the second time. Invictus Games will be held in Sydney (Australia) from October 20th to 27th this year.
Tradition of «Flying the Flag» ceremony is usually held a few months ahead of the competition and was supported by Ukraine for the first time. And, it should be noted, in a quite creative way of support. Ministry of Defense, or rather the aeronautical reconnaissance unit, proposed to raise the flag with the help of a drone.
Text and photo by Yaroslava Matvieienko
What has turned out of this, look in Journalist video story.
As previously reported Journalist Invictus games team Ukraine 2018 was presented in Kyiv.
Подписывайтесь на telegram-канал journalist.today