The National Bank of Ukraine has put into circulation a new commemorative coin "Glorious City of Zaporizhzhia" dedicated to the city of Zaporizhzhia, the press service of the NBU reports.
The coin depicts the buildings of the Khortytsya Island, the plan of the Alexander Fortress and the coat of arms of Zaporizhzhia.
The reverse depicts the Church of St. Nicholas, the rowing of the Dnipro hydroelectric station, sculpture and modern buildings.
A total of 35,000 commemorative coins were produced. Each is made of an alloy of copper, nickel and zinc – nickel silver and is very ductile.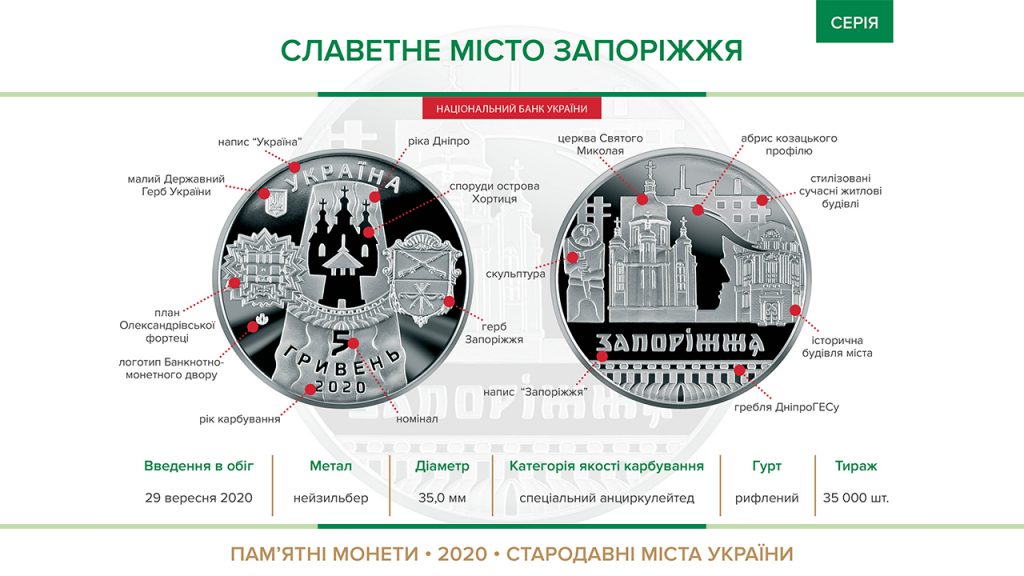 Подписывайтесь на telegram-канал journalist.today