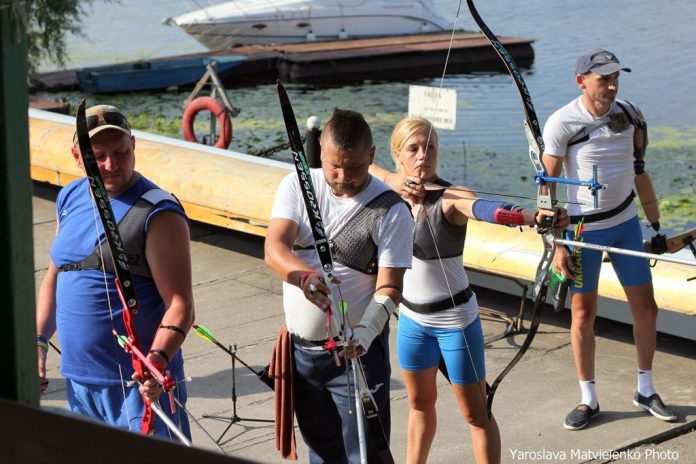 Photo: Yaroslava Matvieienko
On August 14th and 15th, open training sessions of Invictus games Team Ukraine took place in Kyiv. This year Ukraine will participate in Invictus games for the second time.
Participants of Ukrainian team are now hosting a second training camp. For two days in a row media representatives had opportunity not only watch how sportsmen are trained, but personally participate in the process. Among guests were partners and friends of Invictus Games team Ukraine, who have supported the project for more than two years: Australian Embassy in Ukraine, NATO, Crown Agents in Ukraine, Shebel, KLO, and Ukrainian strongmen federation.
Training took place in three locations: Truhaniv Island, where participants live while training, Yunist swimming pool and Spartacus stadium. Our Invictus train in different kinds of sports (powerlifting, swimming, indoor rowing, cycling, and archery), but they have one goal: to represent the country on international arena with dignity.
Recall that from October 20th to 27th in Sydney, Australia, fourth international competition among veterans and military personnel with injuries Invictus games will be held.
Text and photo by Yaroslava Matvieienko
More details you can see in The Journalist video story.
Interview with coordinator of Invictus games Team Ukraine Oksana Horbach, see Journalist site.
Подписывайтесь на telegram-канал journalist.today