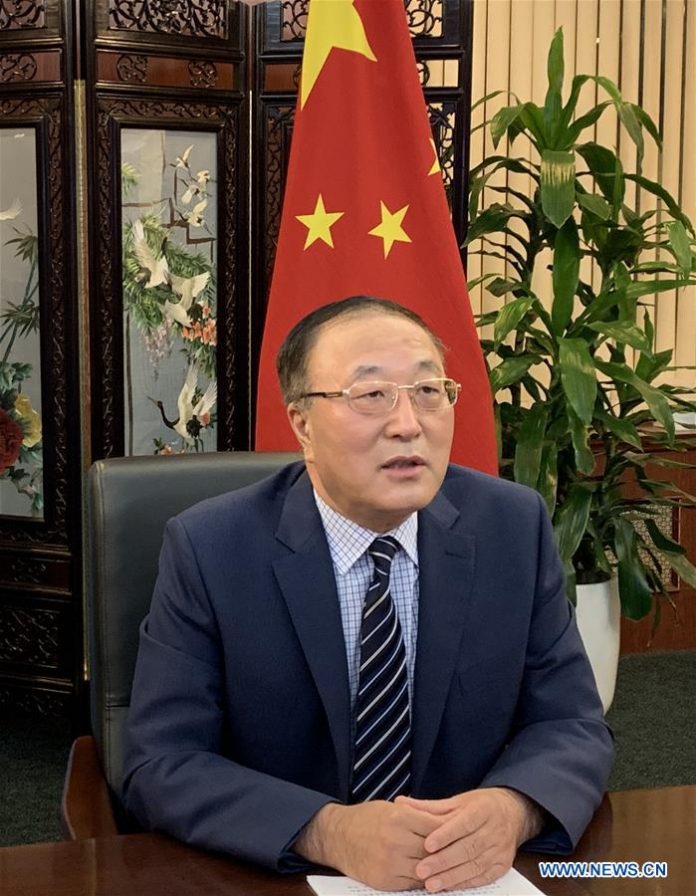 China has deposited a document on joining the International Arms Trade Treaty (ATT) to the UN Secretary General Antonio Guterres, Xinhua News Agency reports citing a statement by the China permanent representative to the UN, Zhang Jun.
Mr Jun noted that China's accession to the ATT is another important step in line with China's active participation in global arms trade control to ensure international and regional stability.
The Chinese Ambassador emphasized that one-sidedness has become one of the sources of problems in the world. Without mentioning the United States directly, Jun said that a "separate country" withdraws from arms control agreements and international treaties, refuses to participate in the activities of international organizations, and also commits "acts of unilateral politics and intimidation."
"This has brought huge uncertainties to the global strategic balance and stability, and seriously undermined the joint efforts of all countries to tackle global challenges," the document emphasizes.
At the same time, Jun called on the major states to join the treaty.
Thus, China, which announced its plans in September, becomes the 107th state in the pact, approved by the UN General Assembly in 2013.
The former U.S. President Barack Obama signed an agreement in 2013. However, in April 2019, the current U.S. President Donald Trump announced that the United States leave the treaty.
In July 2019, Washington informed the UN Secretary General Anthony Guterres that the United States did not intend to become a part of the treaty and that the country had no legal obligations since it was signed in 2013.
Подписывайтесь на telegram-канал journalist.today