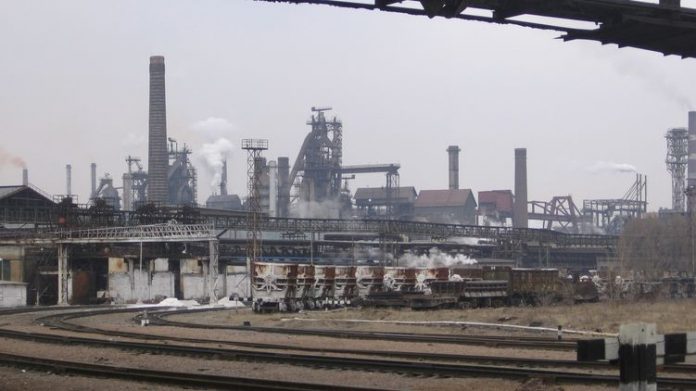 Photo: Ministry of Temporary Occupied Territories and Internally Displaced Persons of Ukraine
Due to the Russian occupation of Donbass and the seizure of Ukrainian enterprises, Makiivka Metallurgical Works almost ceased operations.
This is reported by the press service of Ministry for Temporarily Occupied Territories and Internally Displaced Persons of Ukraine.
"According to the results of processing of space images, a decrease in the volume of work and extraction of raw materials of the Makiivskiy Metallurgical Plant CJSC, which is located in the temporarily occupied territory of Donetsk region, has been revealed," the department said.
"Despite all the attempts of the occupation administrations to disseminate information about the prospect of expanding the market for products and the efficient operation of the plant, the results of the analysis of satellite imagery confirm that the plant is almost not working. There is no property, raw materials and products on storage sites, which may indicate a lack of orders at the plant. Also, the absence of coal may indicate unsatisfactory supply of fuel to the plant during the heating season," the message says.

Most of the shops are closed. The plant only supports the operation of the rolling mill for the manufacture of wire-rod and rebar.
As reported by "Journalist", in Kyiv metro will install a countdown board before arrival trains.
Подписывайтесь на telegram-канал journalist.today