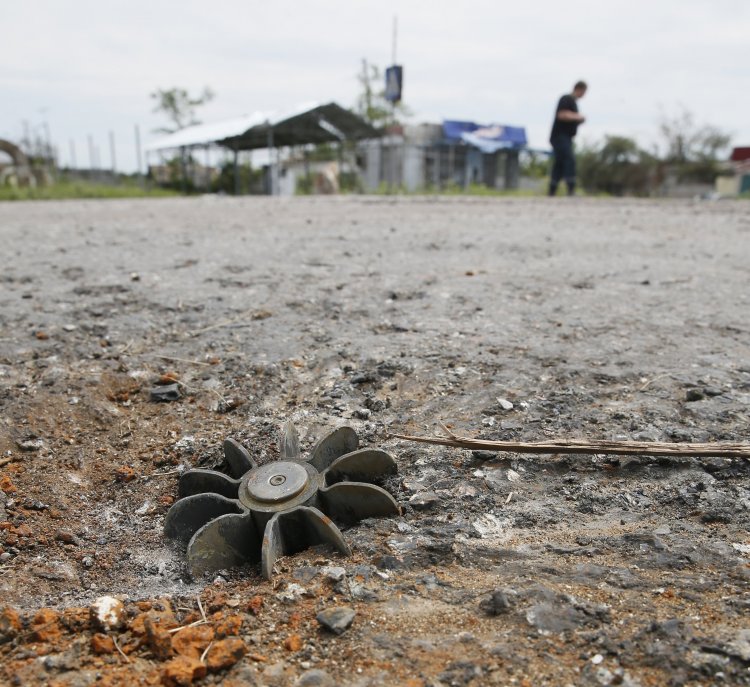 Open source
Observers of the Special Monitoring Mission (SMM) of the Organization for Security and Cooperation in Europe (OSCE) stated that they have spotted casings of Grad multiple launch rocket systems on the streets of the Russia-occupied Donetsk, eastern Ukraine.
This is stated in the mission report on the situation in the east of Ukraine over the weekend, UNIAN informs.
"On Putylivska Roshcha Street in Donetsk city, about 3.5km north-east of Donetsk central railway station, the SMM spotted an object lying on the side of the street which it assessed as a casing of a multiple launch rocket system (MLRS) (a Grad type) rocket," the report says.
"On March 2, on Ananchenka Street in the Trudivski area of the Petrovskyi district of Donetsk city (non-government-controlled, 15km south-west of Donetsk city centre), about 10m from nearest inhabited residential houses, the Mission saw an object embedded in the asphalt in the middle of the street which it assessed as a casing of an MLRS rocket," the observers said.
As The Journalist reported, four militants killed, one wounded in Donbas.
Подписывайтесь на telegram-канал journalist.today