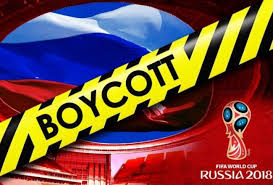 Open source
The government of Australia effectively joins the United Kingdom in a state boycott of the tournament hosted in Russia. This is reported by ESPN.
The report said that Australia deciding against sending an official delegation to the World Cup, which will be held in the Russian Federation from June 14 to July 15.
By this decision, the Australian government showed solidarity with Britain in her policy against Russian human rights abuses and international law breaches, including the 2014 annexation of Crimea from Ukraine.
As «The Journalist» reported earlier, the German government does not plan to visit 2018 Russia World Cup.
Подписывайтесь на telegram-канал journalist.today