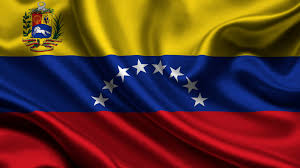 Open source
In Venezuela, another high-ranking military official took the side of the Venezuelan opposition leader Juan Guaido, Hromadske reports.
Previously, the Venezuelan army backed Maduro. However, a week ago the general of the Venezuelan air force, Francisco Janes Rodriguez, recognized opposition leader Juan Guayido as acting Venezuelan president.
"90% of the military were unhappy with the situation in Venezuela. Soldiers are used to help hold Maduro's government [the current president of Venezuela – ed.] in power," said the colonel.
Recall, on January 23, the chairman of the Venezuelan parliament, the leader of the local opposition, Juan Guaido, declared himself as the interim president of the country, since the parliament had previously declared Maduro's re-election as head of state unconstitutional.
As The Journalist reported, hundreds of thousands of protesters went on protests on the street in Rome.
Подписывайтесь на telegram-канал journalist.today