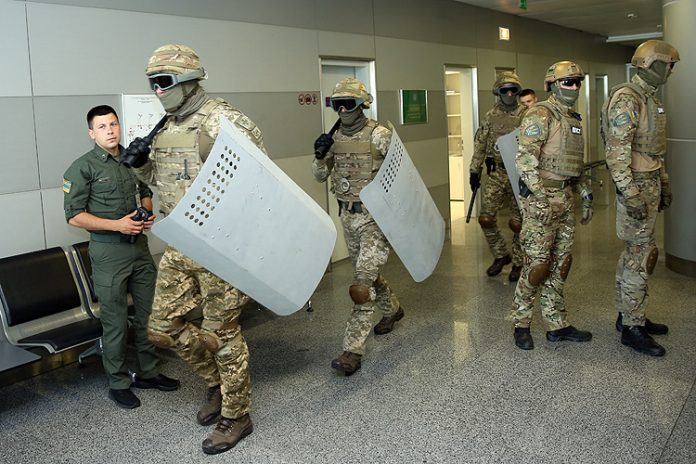 Photo: mvs.gov.ua
12,000 police officers will be involved in maintaining public order during the UEFA Champions League Final at the NSC Olimpiyskiy.
The First Deputy Interior Minister, Serhiy Yarovoy said this, reported the press service of the Ministry of Internal Affairs of Ukraine.
«During the Champions League Final match we will attract about 12,000 law enforcement officers: 6,000 policemen, 3,000 national guardsmen, 1 thousand border guards and other units», – Serhiy Yarovoy said.
Bodies of the Ministry of Internal Affairs system are working out an action plan to ensure public safety during the matches. «It is also necessary to strengthen cooperation with the Interpol», – underlined Yarovoy
As «The Journalist» reported, Antimonopoly Committee of Ukraine will check the «extremly expensive» prices in the Kiev hotels before the UEFA final.
Подписывайтесь на telegram-канал journalist.today