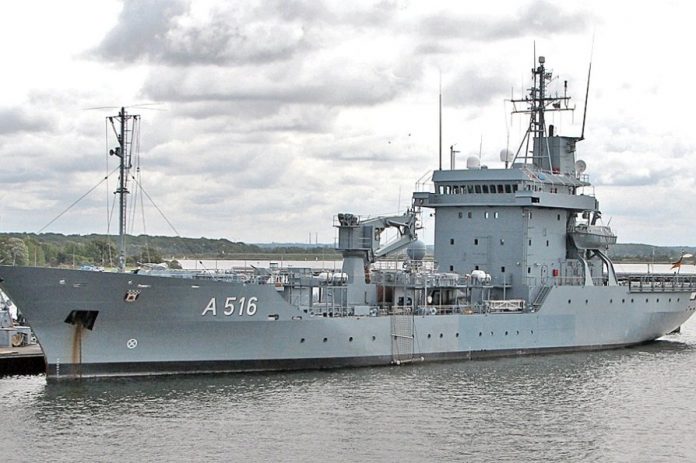 Photo: from open sources
German floating base Werra will go to the Black Sea and visit the ports of Burgas and Varna in Bulgaria. This informs Deutsche Welle.
The report notes that military ship of Federal Republic of Germany Navy, Werra floating base, will go to the Black Sea in February as part of a permanent anti-mine action group of NATO.
According to available data from the Ministry of Defense of Germany, this campaign was planned a long time ago.
"The placement of other ships of the German Navy in the Black Sea is not provided," – said in a statement.
Earlier, "Journalist" reported that the Rolls-Royce unit was transferred to Germany.
Подписывайтесь на telegram-канал journalist.today